Everything But The Deck Kit - Raw Finish
#13225020
or make 4 interest-free payments of
Activating this element will cause content on the page to be updated.
Size Charts
Footwear - PLEASE NOTE OUR SIZES ARE LISTED IN US MEN'S SIZING
Kids Footwear
Toddler Footwear
Men's Tops
Kid's Tops
Men's Bottoms
Kids Bottoms
Skateboards
Skateboards Size Chart

Adult 

Recommended Deck Width

Height

Age

Shoe Size (US Men's)

Full (7.5" or wider)

5'3" (160cm) or taller

9US and up 

Mid (7.25"-7.375" wide)

4'5" - 5'2" (130-160cm)

9-12 years

6-8US

Youth 

Recommended Deck Width

Height

Age

Shoe Size (US Kid's)

Mini (7.0" Wide)

3'5" - 4'4" (102-130cm)

6-8 years

2-5US

Micro (6.5"-6.75" Wide)

3'4" (102cm) or smaller

5 years or younger

1US or smaller
Free AU & NZ shipping on all orders
This kit contains all the components required to assemble a skateboard. Just add the deck of your choice. The Everything But The Deck Kit in Raw Finish features FSC certified cardboard packaging and contains Slant trucks, a full sheet of grip tape, wheels, bearings, deck hardware, and a T-tool for assembly.
Shipping & Returns

FREE Standard Shipping on all AU & NZ orders via Australia Post.

FREE Express Shipping within Australia via Australia Post.

International orders are shipped via DHL Express and delivered within 3-20 business days from dispatch. Shipping rates are calculated at checkout. MORE INFO

RETURNS

Globe offers free returns for Australian orders. We will happily refund your item provided the item is returned within 4 weeks from the date of purchase and the item and its packaging are in original condition with the original tag attached.
Warranty

This warranty covers defects in materials and workmanship for the lifetime of the Globe footwear product.  It does not cover damage caused by normal wear and tear, misuse, improper care, neglect, accident, or the natural breakdown of colors and materials over time.  Should a product ever fail due to a manufacturing defect, we will, at our discretion, either repair the product (at no charge), or replace it with the same (or similar item) of the same value.  Coverage under this warranty ends if you sell or transfer the apparel product.  For warranty evaluation, your product must be returned to your place of original purchase, with proof of purchase.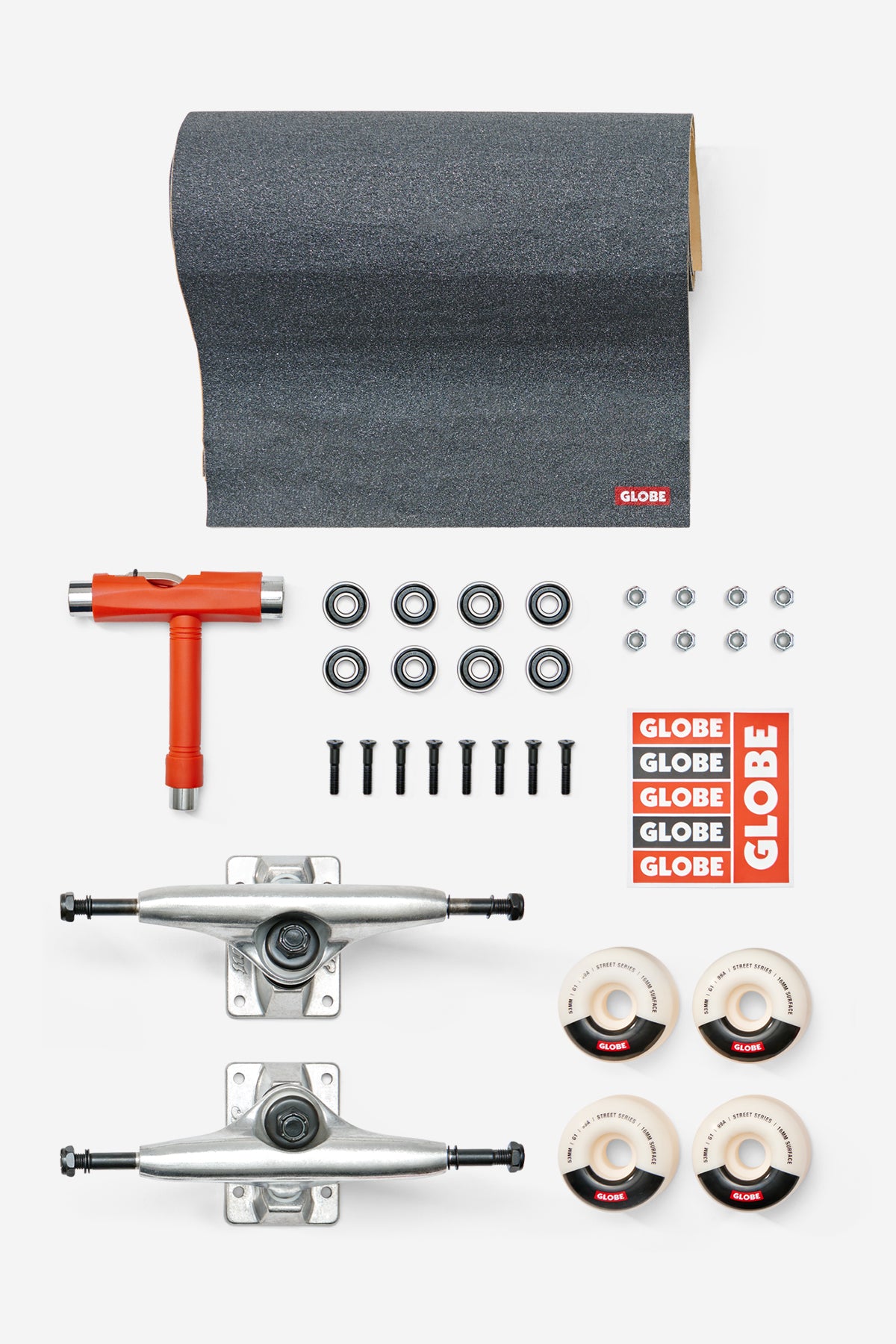 Key Features
Quality Components

This high-quality kit includes Slant™ alloy trucks, featuring grade-8 kingpins and high-rebound 92a urethane bushings and they're guaranteed for life. Also included in the kit are 53mm 99a G1 Street wheels, designed for all-purpose street and park skating with a rounded shape and grooved surface for added traction straight out of the box. Globe Abec-7 bearings that spin faster with nylon cages that last longer. Globe standard grip tape locks your footing in but is easy to slide up and down to find your perfect positioning. 1" phillips head deck hardware included, as it can be easier to find a phillips head screwdriver over an allen key out in the wild in a pinch.

Eco-friendly Packaging

Staying true to our 'Living Low Velocity' ethos, this box consolidates all components needed to assemble a G1 level skateboard into a single pack that contains zero plastic. Purposefully designed to reduce waste and minimize its carbon footprint, this box is constructed using FSC certified cardboard and printed with soy inks. This simple, environmentally friendly box can be easily recycled or repurposed.

Skate Tool

The T-Tool included is all that's needed to assemble your fresh setup, and keep your board in top condition. If you're not already familiar with this do-it-all wonder, it's got socket wrench ends fit for axle nuts, kingpin nuts, and deck bolts, as well as a pop-out phillips and hex (allen) head screwdriver. Carry it with you on-the-go, so you can make quick repairs or adjustments to your board whenever and wherever you need to. Don't leave home without it!

Truck Size Guide

Let's choose the correct truck size to best match up with your new deck. Ideally your axels should sit at the same width as your deck, or up to 1/4" inside. If you can look down and see your wheels sticking out when standing on your board, those trucks are too wide.
The size of skateboard trucks is typically measured by the width of the hanger, which is the metal part that contains the axle. The most common truck sizes are between 5 and 6", corresponding to the most common deck widths between 7.75" and 8.5".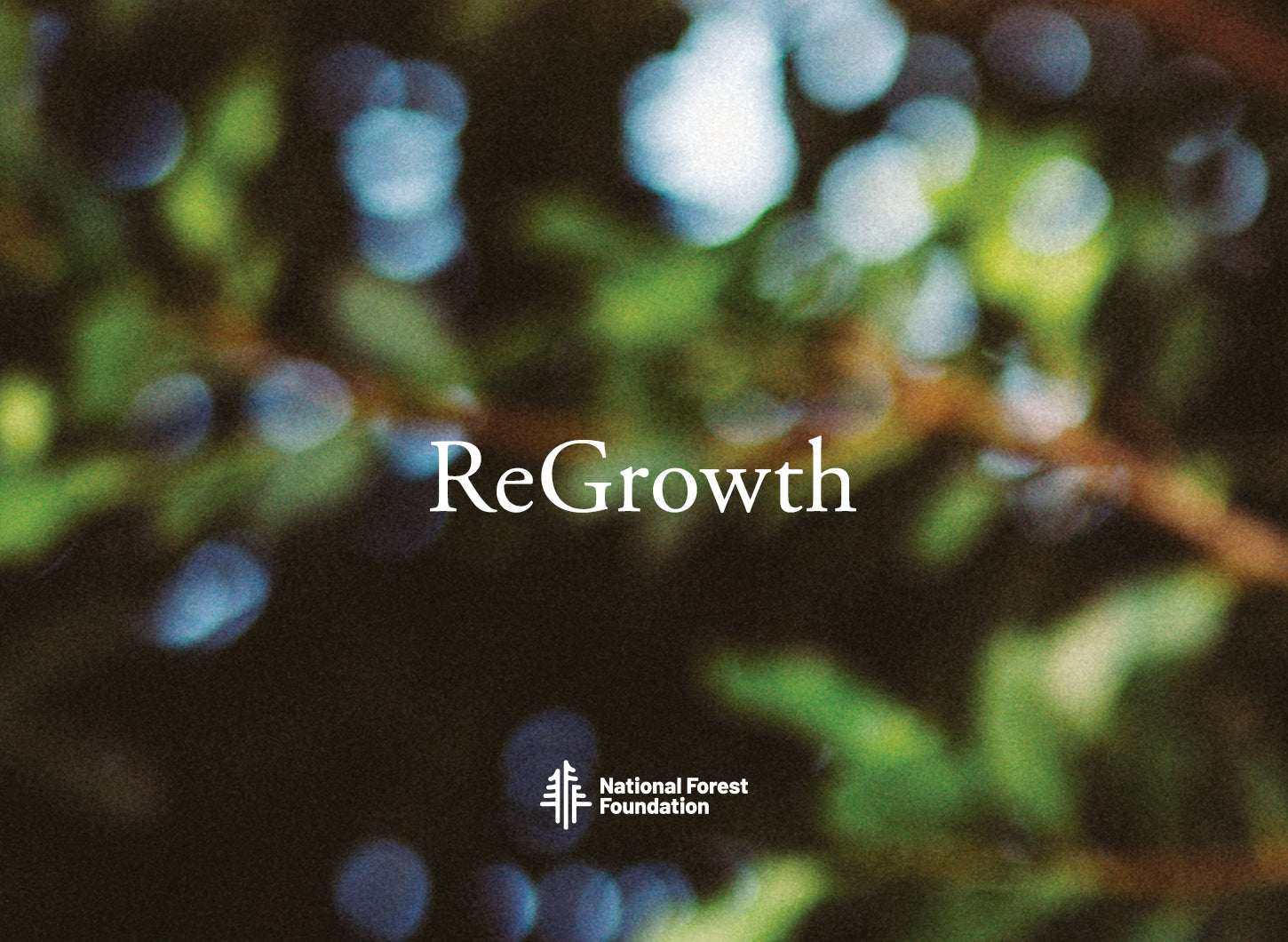 More than 100,000 trees planted 
As one of the world's largest manufacturers of premium skateboards, we use a significant amount of wood in our production. In order to off-set the timber we use to construct our skateboards, our goal is to engage in forestry efforts that replace far more than we consume.
LEARN MORE >>
@GLOBEBRAND
#livinglowvelocity