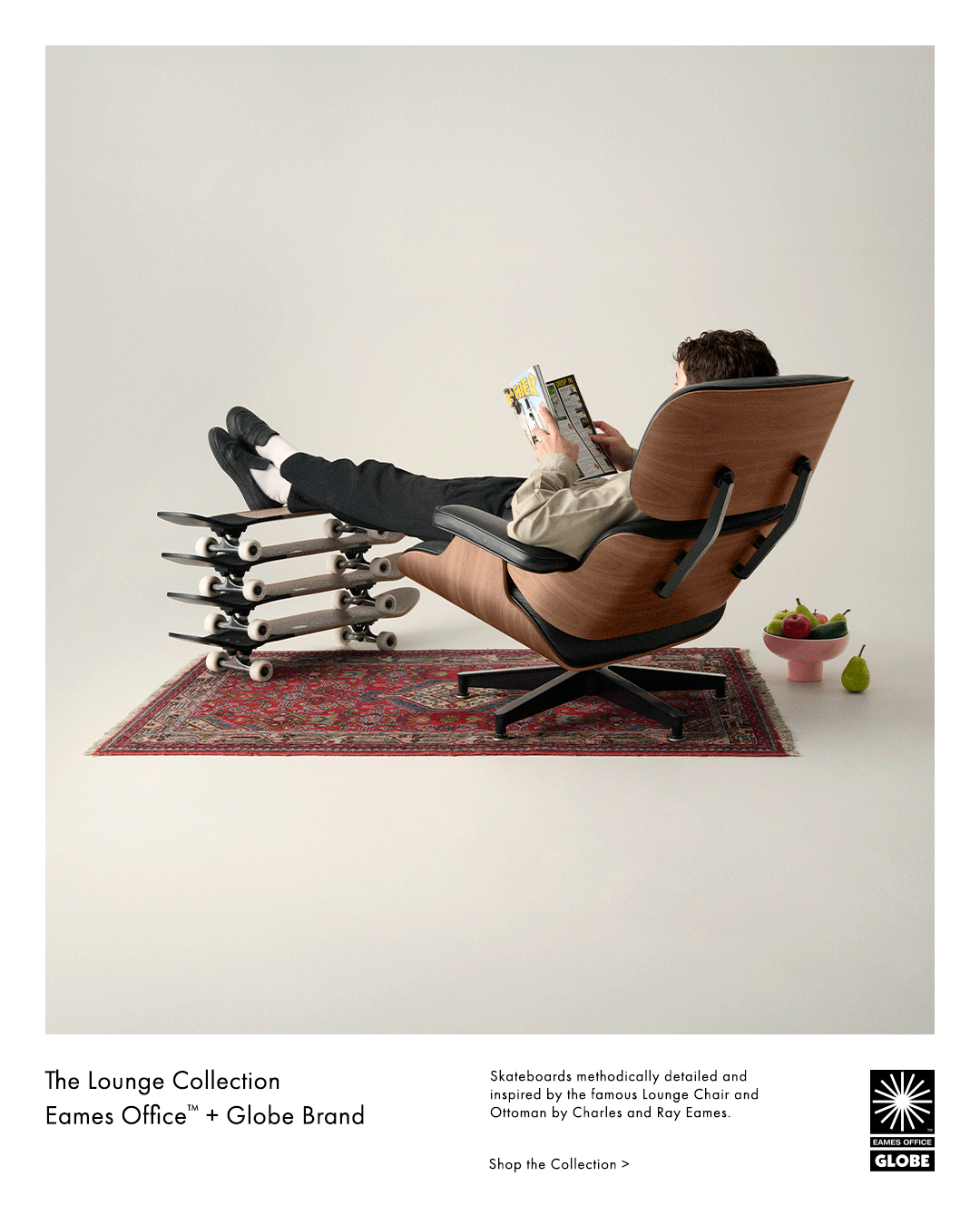 The Lounge Collection Eames Office™ + Globe Brand
Blending the work of Charles and Ray Eames, this collaboration between Globe and the Eames Office unites furniture design and skateboarding. Every component pays homage to their iconic Lounge Chair and its unparalleled design legacy. Meticulously crafted from furniture-grade materials and with exceptional details, these limited-edition boards honor the Eames' pioneering spirit and encapsulate the harmonious synergy of one of the most iconic furniture designs of the 20th Century.
Shop Now >>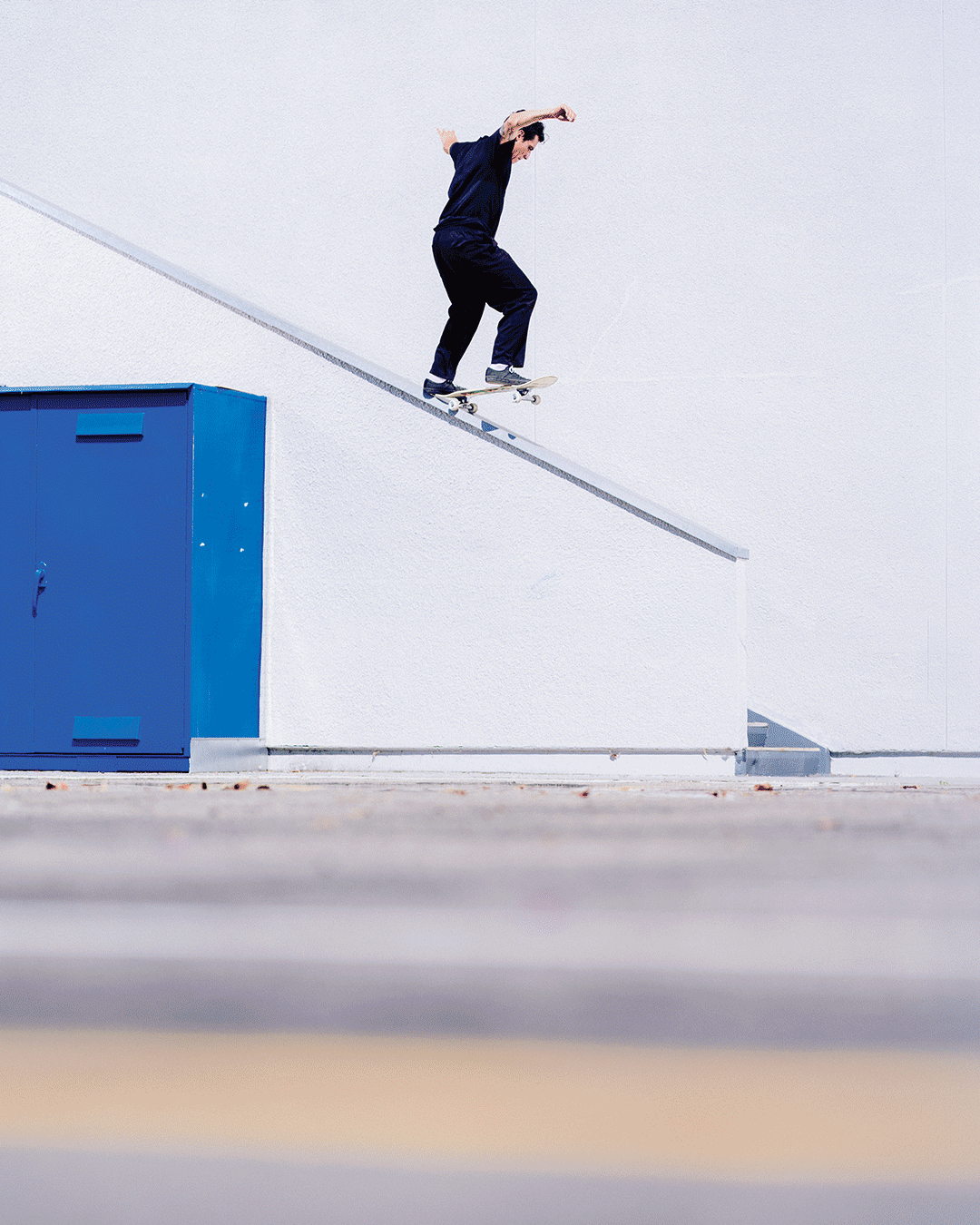 The Surplus | Sammy Montano
As seen in Thrasher Magazine. Globe is proud to present Sammy's third Surplus colorway – this time we've upped the detail by moulding his signature art into the sidewall of the outsole and switching out the rubber ollie/toe caps with stitched-down leather to give it a whole new look. Available Now.
Shop NOw >>
New Arrivals
New Arrivals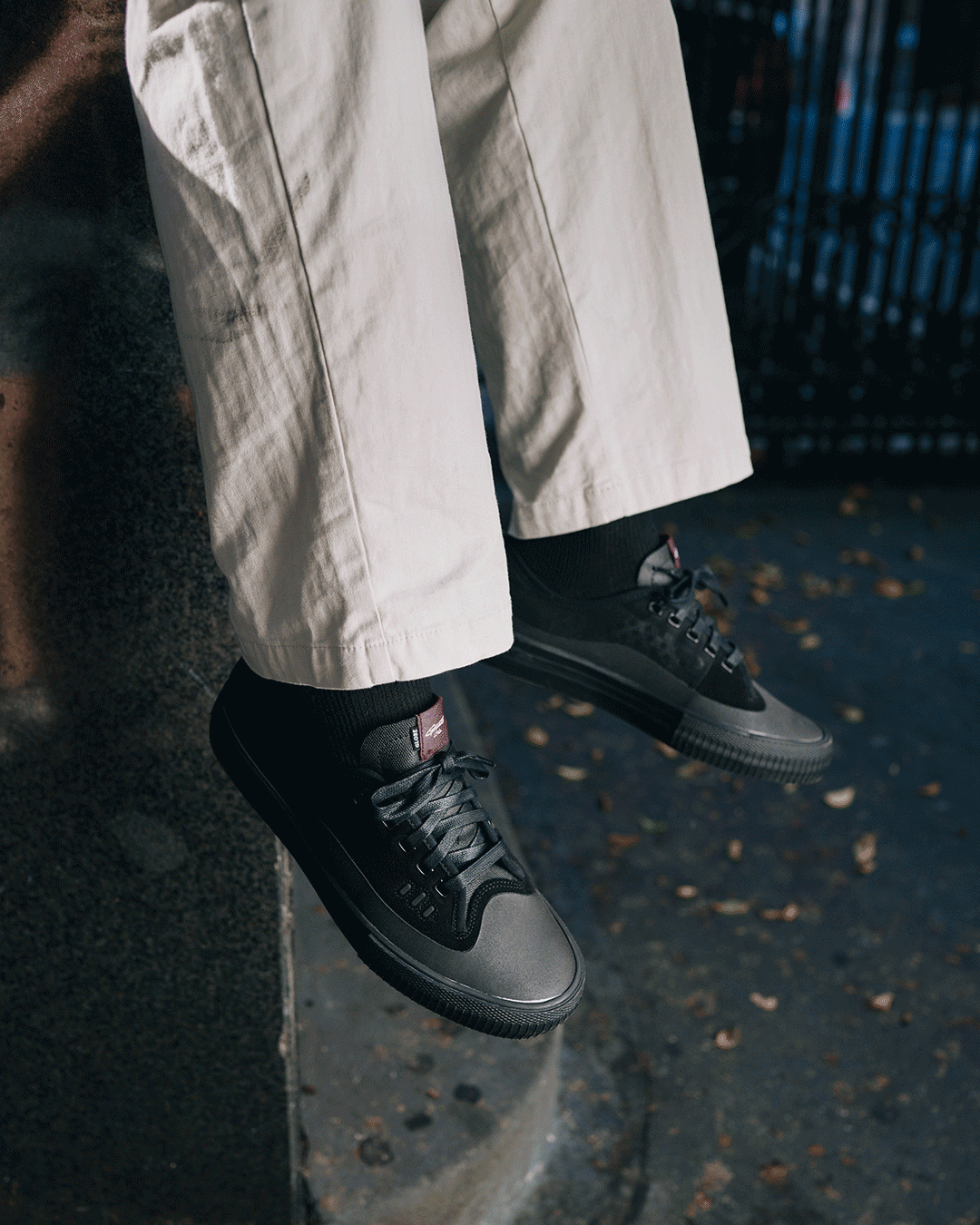 The Gillette | Black/Black Suede
Designed by Austyn Gillette. The Gillette brings style and a new level of comfort with distinctive design elements. This includes Globe's flex resin overlay wrapping the lower part of the shoe for extra protection, our heritage-inspired tri-oval ollie protection, and a semi-transparent ventilation panel on the medial side of the shoe.
Shop Now >>
The Liaizon | Christian Maalouf
We're proud to introduce a signature colorway in the Liaizon, for the newest member of the Globe skate family, Christian Maalouf. This colourway, Oxblood/Maalouf, features a premium pull up leather which will naturally age over time to give a vintage feel. The upper also features a laser etched logo in replacement of the TPR insert under the strap.
Shop Now >>
Carousel
Carousel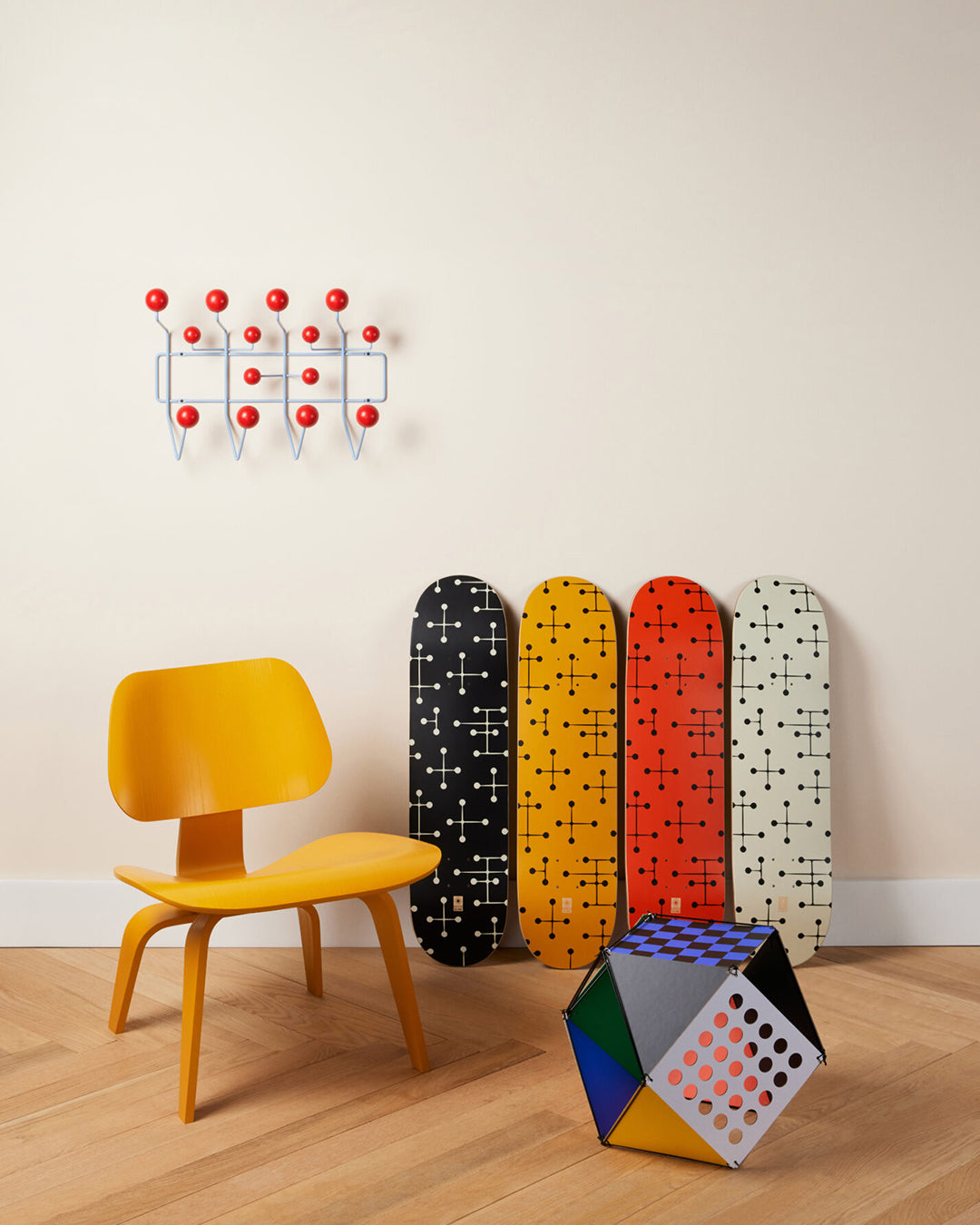 Eames Office + Globe | MoMA Design Store Pop-Up
To celebrate the legacy of Charles and Ray Eames, Globe has worked with the @EamesOffice and @MoMADesignStore to develop an exclusive sets of skateboard decks, available now with MoMA Design Store. Visit their Eames Office pop-up in Soho and Midtown now through to October 30th or shop online at store.moma.org.

Limited quantities of 'La Chaise' Box Set available now at globebrand.com
SHOP NOW >>
Eames Office x Globe
Eames Office x Globe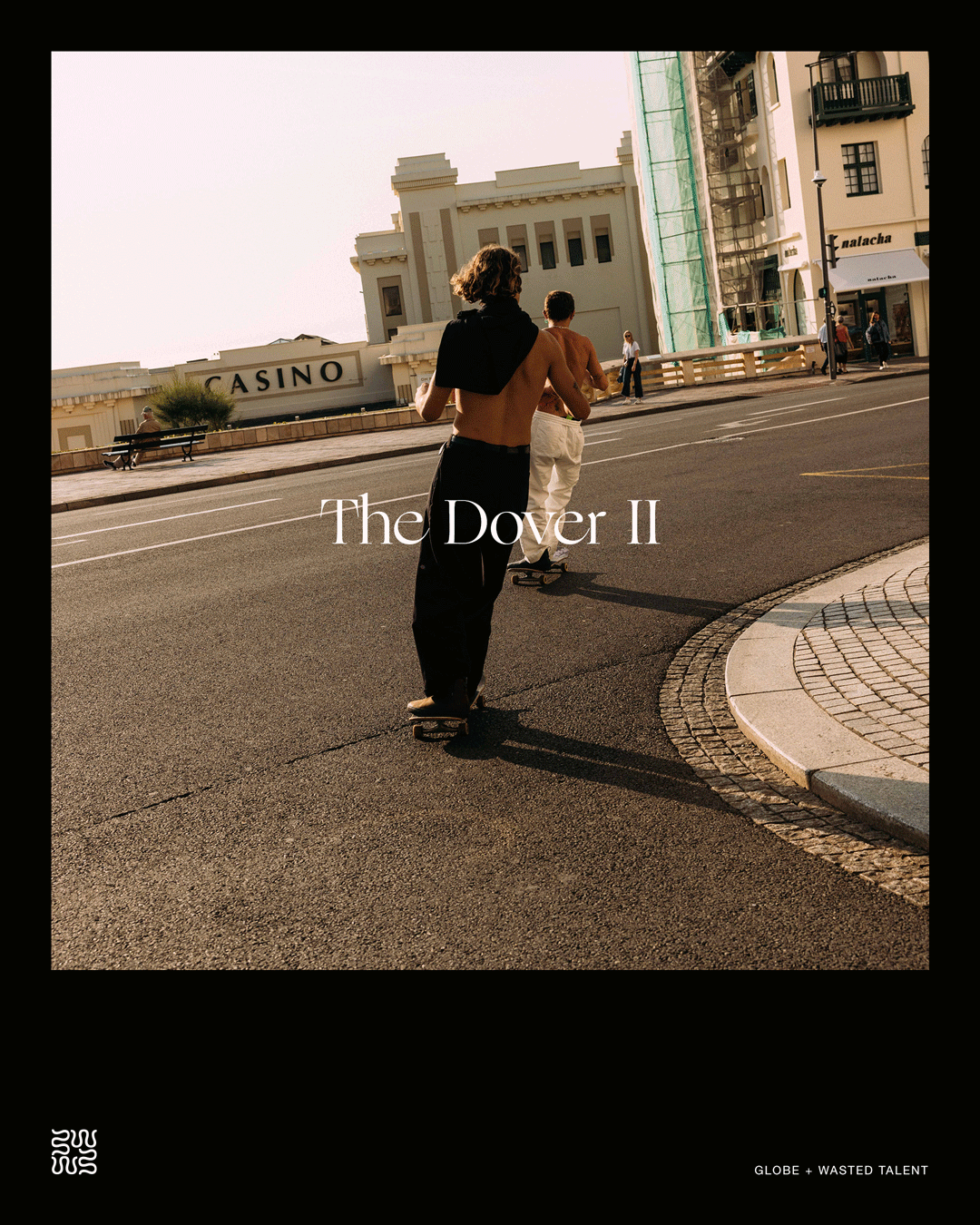 The Dover II | Wasted Talent + Globe
A true Australian icon, born from the desire for a shoe that would vintage over time, inspired by the rugged sea bearing climates of Western Australia.
Enter the Kalahari Dover, a hard wearing mid-slung boot constructed for durability and looking oh so much better when worn in.
Shop Now >>
@GLOBEBRAND
#livinglowvelocity
For riders of concrete, oceans and mountains.
As skaters, surfers and snowboarders, we spend a lot of time doing what we love outdoors. We are conscious of the environment, and while we've been far from perfect, we are continually working toward greater sustainability across our clothing, footwear and apparel. Through our Low Velocity program, we've incorporated more sustainable materials and created premium evergreen clothing that has less of an impact on the environment. Each article is rigorously tested for fit, function and durability. See our complete collection of men's clothing. Since our inception in the early 90's, Globe has always been at the forefront of technical advances in skate shoe research and development. Inspired by the progress made in our Low Velocity clothing, we've incorporated a variety of recycled and upcycled materials – reducing our impact while retaining the durability and skate function our skate footwear is known for. Globe skateboards are designed in Australia and crafted with confidence by a team with over 30 years of experience in the skateboard industry. We focus on creating the best skateboards out there, crafting light, strong and longer-lasting decks, street completes, cruisers and longboards. Shop online today at Globe Brand AU.